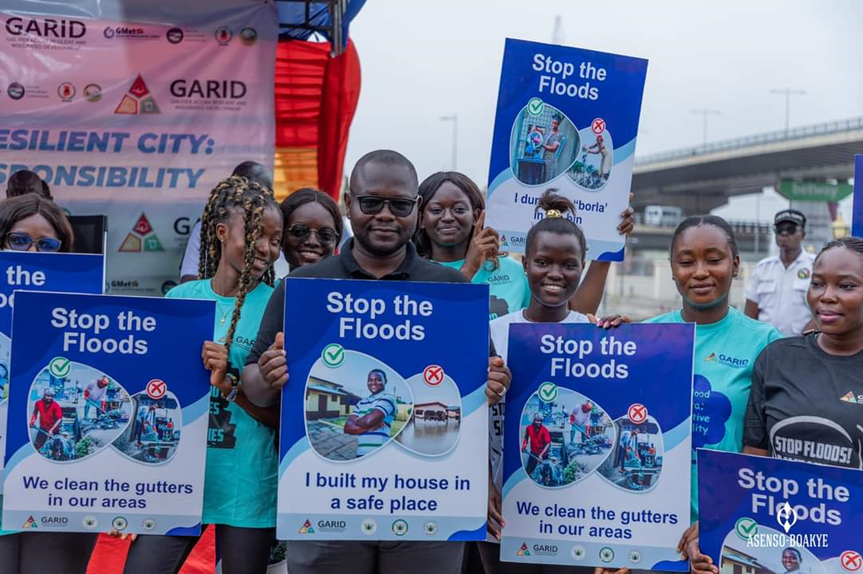 The Greater Accra Resilient and Integrated Development (GARID) Project has launched a Social Behavior Change Communication campaign to improve solid waste and flood risk management within the Greater Accra Metropolitan Area (GAMA).
The campaign activities which will be carried out in communities within the Odaw Basin, and in basic schools, market centres, religious gatherings, and lorry terminals along the Odaw catchment, form part of the holistic approach Government, through the GARID project, is adopting to manage flood and solid waste in flood prone informal settlements within the Basin.
Launching the initiative in Accra, the Minister of Works and Housing, Francis Asenso-Boakye, admonished Ghanaians to change their attitude towards waste disposal, to enhance the flow of storm water.
With the major rainy season setting in, Mr. Asenso-Boakye entreated residents of Accra to complement government's flood mitigation efforts by refraining from dumping refuse into drainage channels and other inappropriate places.
He urged the Assemblies to sanction violators of sanitation bye-laws and building regulations without fear or favour; and the media to educate the
public and be part of the collective policing that must occur to stop the bad behaviour.
"… let me reiterate that for flood mitigation to work in Accra and everywhere in this country; the people must change; the Assemblies must work and the media must help," Said the Honorable Minister.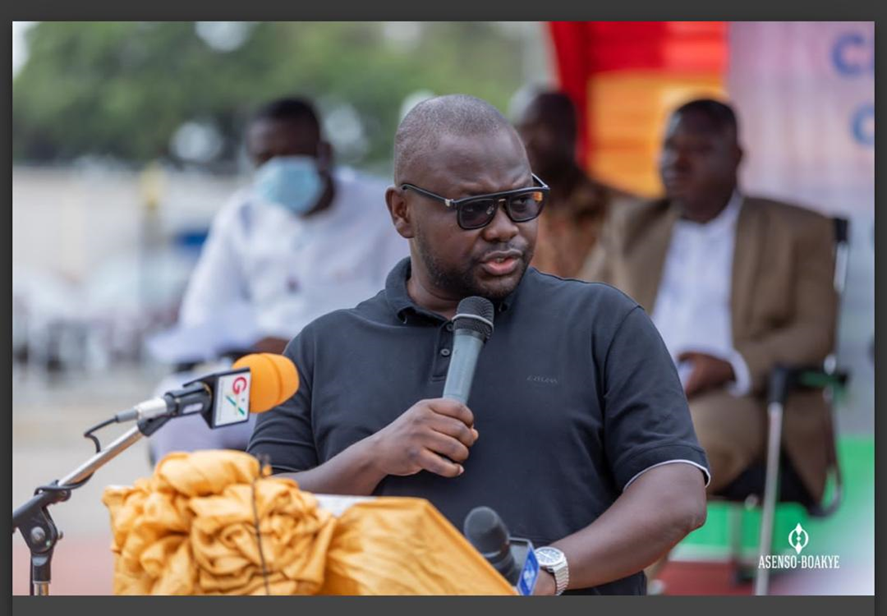 The Minister of Sanitation and Water Resources, Hon, Cecilia Abena Dapaah, said as part of the solid waste management interventions being implemented by the GARID Project, her Ministry will, among others, build a new landfill site at Ayidan, a waste transfer station, and buy-back centres for plastic and other reusable products.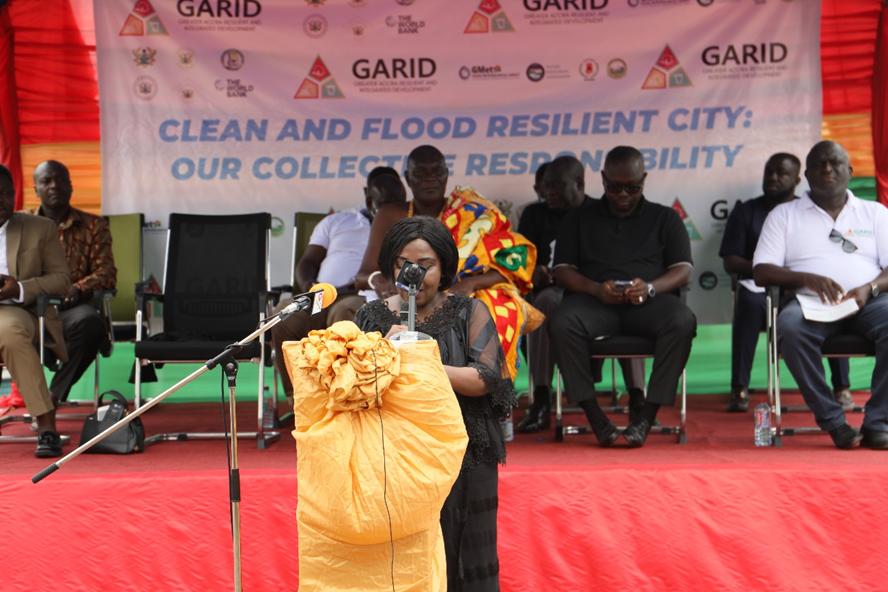 The GARID Project Coordinator, Dr Kwadwo Ohene Sarfo, indicated that the project was born out of the occurrence of the 2015 floods that devastated lives and properties within the Greater Accra Metropolitan Area (GAMA).
Following the city's history of flooding incidence, Dr. Sarfoh said, Government engaged development partners to determine the scale of damage and the resilience of the GAMA, as well as develop and prepare projects to relieve the city of the perennial floods it suffered.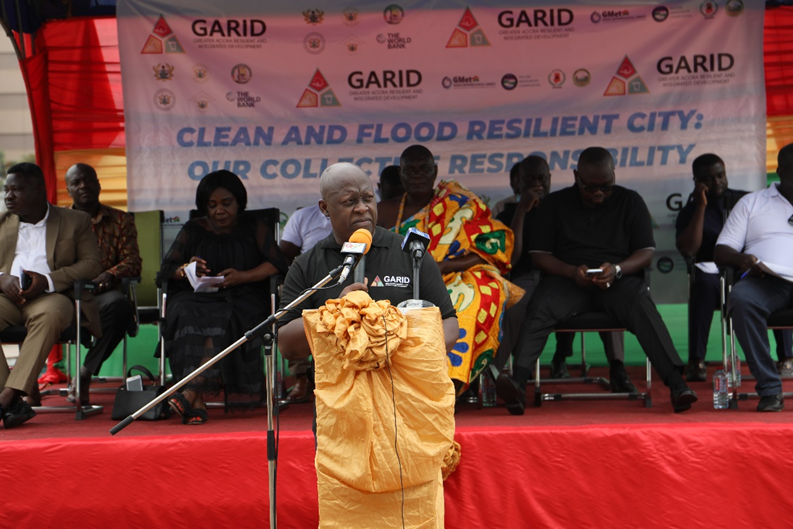 "Subsequently, GARID was born in 2019 following approval from the board of the World Bank. With $200 million funding from the World Bank and after Cabinet approval, the project became active in February 2020," he said, noting that the project is implementing interventions that will help reduce the incidence of flooding along the Odaw River and its tributaries.