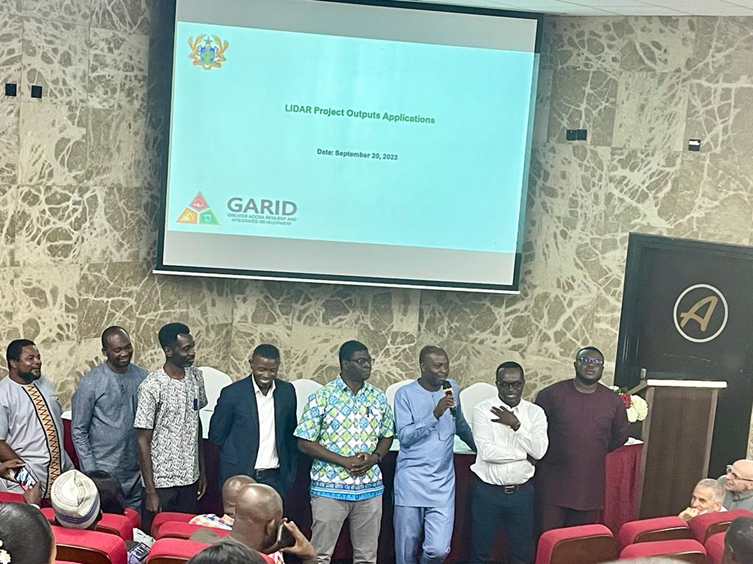 The Ministry of Works and Housing has taken delivery of the Light Detection and Ranging (LiDAR) Project from Messrs. OFEK Ltd. The Israeli firm was contracted in November 2020 to undertake aerial surveys for the acquisition of Lidar point cloud data in the Greater Accra Region.
The LIDAR Project was intended to support the design and implementation of flood risk mitigation measures in the Greater Accra Region. The high-resolution outputs that were obtained from the assignment included digital elevation models, digital orthorectified images and vector layers. These spatial datasets will serve as building blocks for the design and implementation of structural flood mitigation measures and the development of a Flood Early Warning System (FEWS).
Speaking at the launch event, the Deputy Minister for Works and Housing, Hon. Adulai Abanga, commended the GARID Project team for working tirelessly to complete the assignment. The Honourable Minister indicated that "Besides the benefits the spatial data provides for flood risk mitigation within the Accra metropolis, it will also be useful for land use planning and development control at the local government level."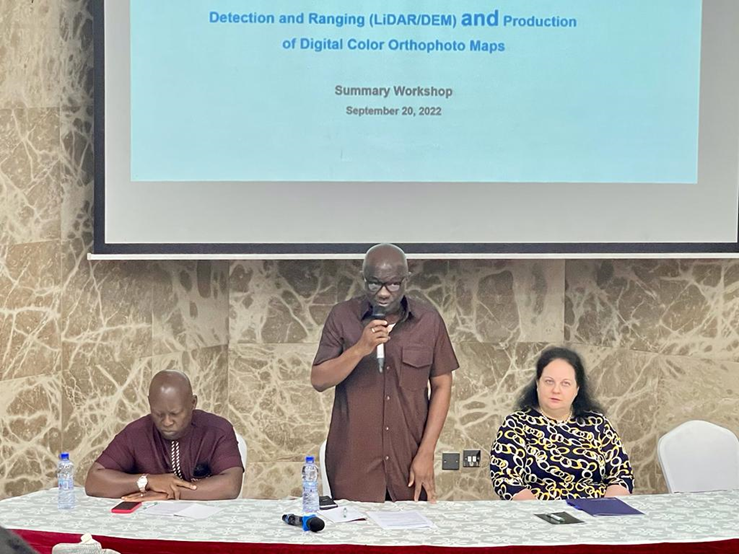 The Israeli Ambassador to Ghana H.E. Shlomit Sufa, expressed her satisfaction about the successful collaboration between the Ministry, Projects Coordinating Unit and OFEK Ltd. She said "The LiDAR project outputs will be useful for identifying and defining the appropriate actions to be taken to reduce flooding within the Greater Accra Region."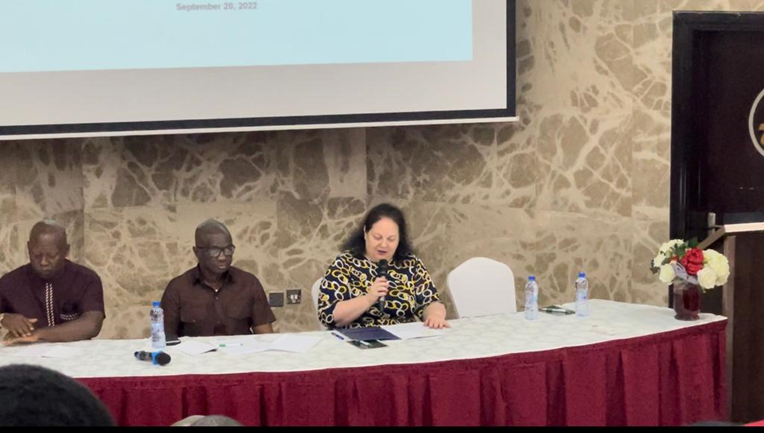 The GARID Project Coordinator, Dr. Ohene Sarfoh, announced that for the first time in any urban area in Ghana, the Project will deliver a Flood Warning System (FEWS) in Accra. This non-structural measure will provide prior information for residents in high flood prone communities within the region about any impending extreme flood events so they can relocate to safer grounds.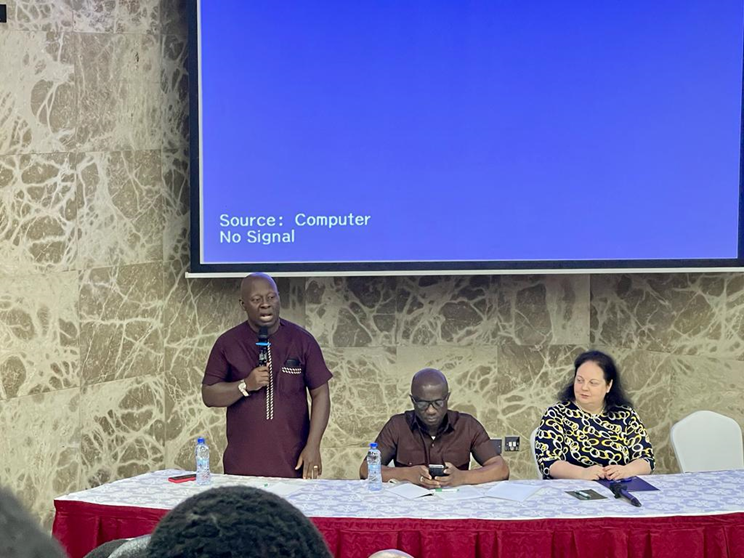 Participants at the event expressed huge satisfaction about the data, stressing on its relevance to their works. They commended the GARID Project Coordinating Unit for a successful completion of the assignment and pledged to utilize the various outputs effectively.